Zoho People Plus
With Zoho People Plus you can manage timesheets, use the chat feature internally, source candidates, send offer letters with e-sign, and much more.
Find the Best People from Different Job Boards
Increase the visibility of your job openings with the best sourcing tools. Source talent from a wide range of free and paid job boards such as Indeed and LinkedIn.
Zia, the AI Assistant
Zoho's intelligent assistant, Zia, can help you plan events (interviews, employee orientation, or client meetings), send event reminders and notifications, and help you reschedule them.
HR case management
Organize the countless questions on travel, wellness, company policies, or grievances with our question management tool. Categorize questions, assign agents, and track the progress of every case with defined service-level agreements (SLAs).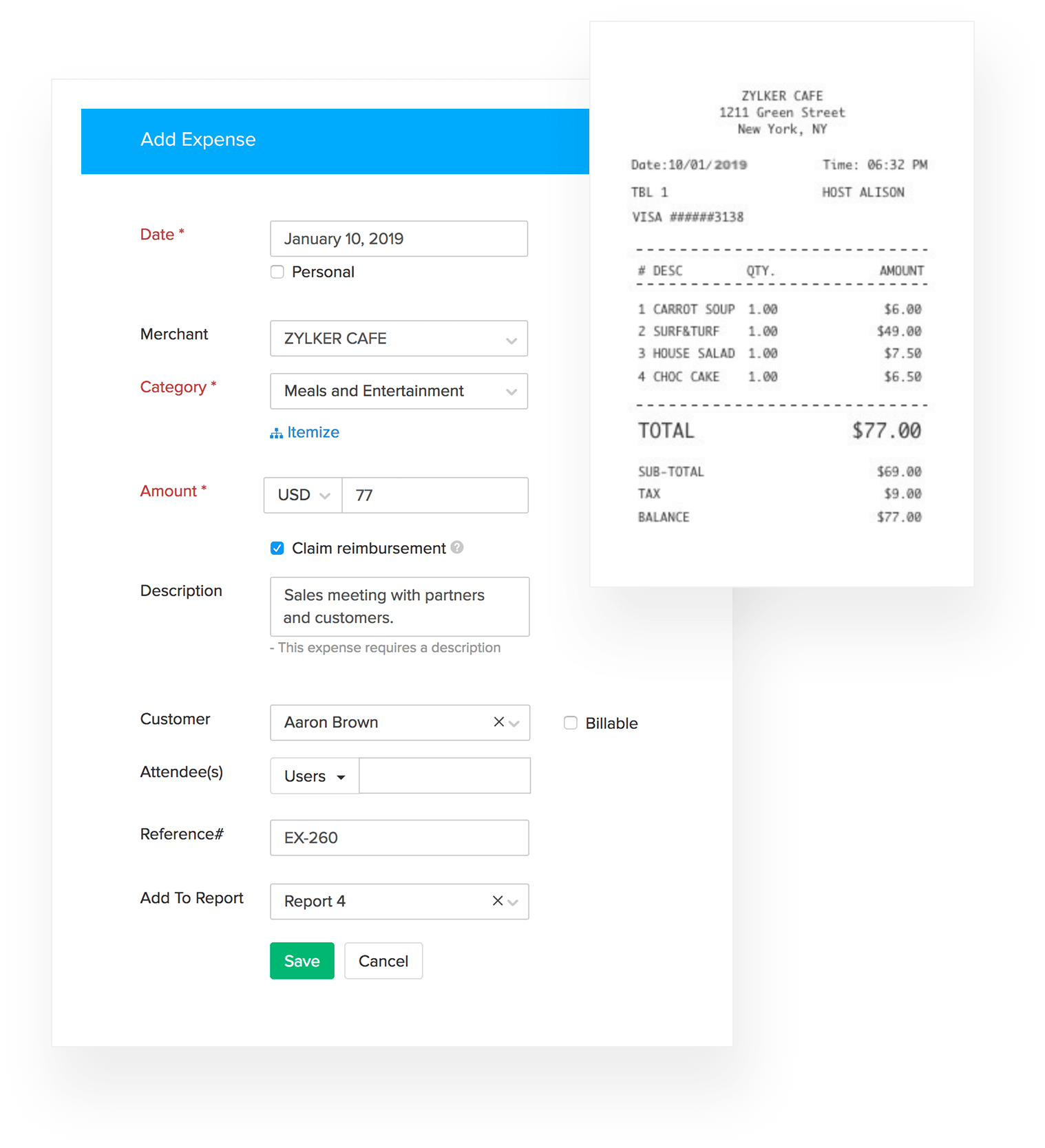 Easy expense tracking 
Make expense management hassle-free for employees, HR representatives, and finance teams. Record expenses and share receipts on the go. Automate approvals with notifications via email or bots.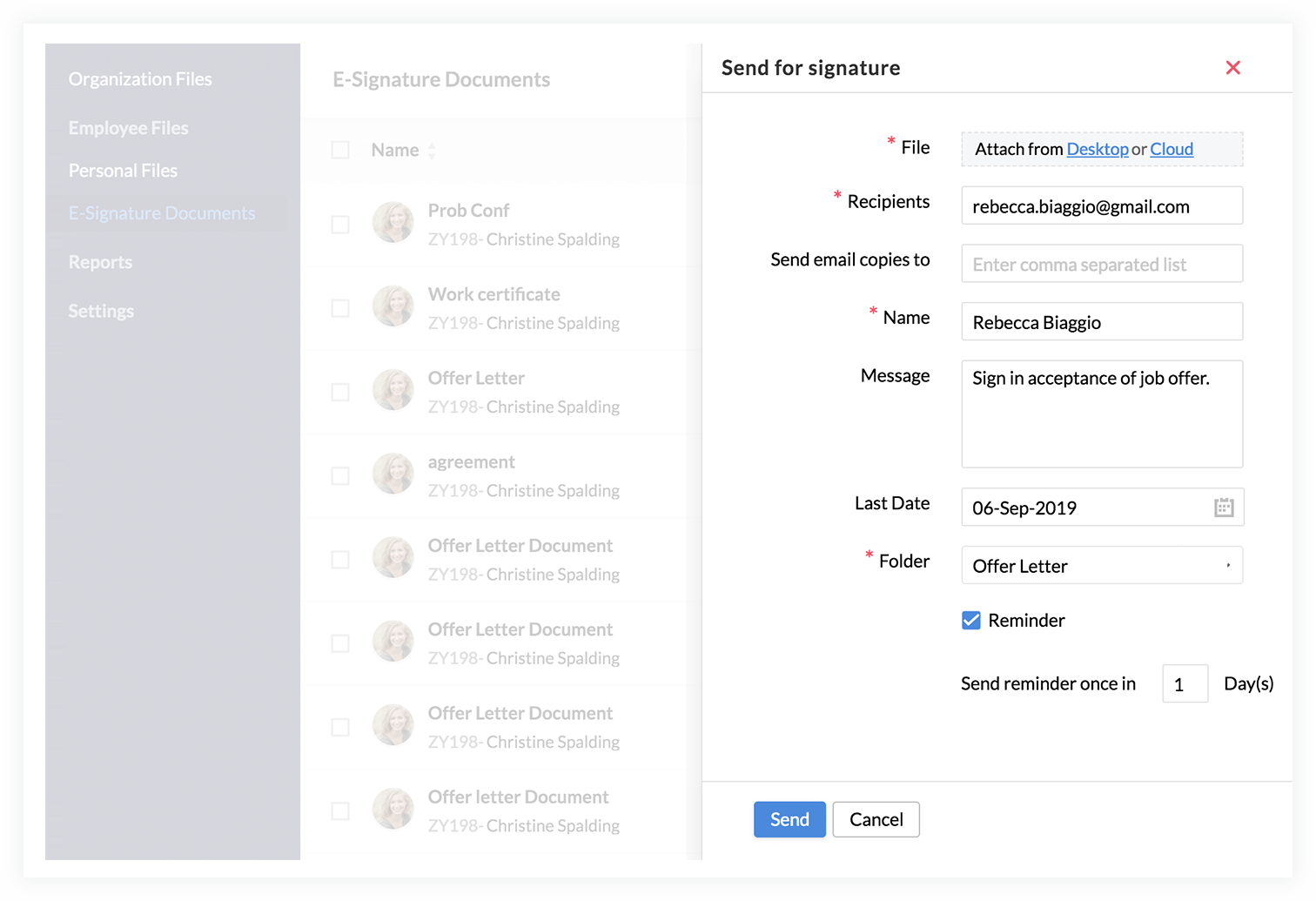 Manage your documents with e-sign
Store all of your files (offer letters, non-disclosure documents, employee contract, appraisal letters, etc.) in a central repository with unique access permissions. Our integrated digital signature tool sends and receives documents seamlessly.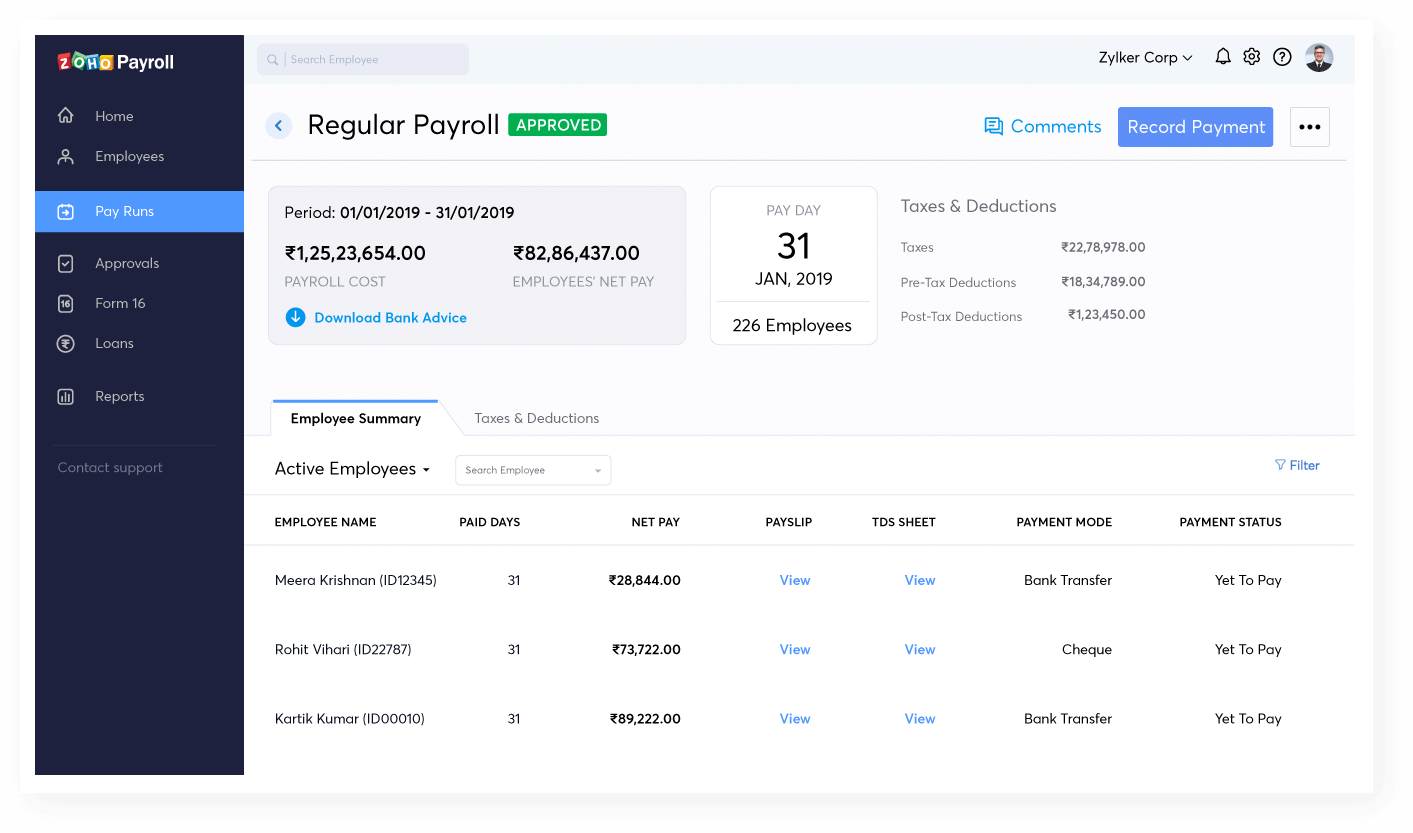 For effortless payroll management
Make payroll management simple, error-free, and compliant. Automate payroll calculation, cater to diverse salary structures, and stay clear of compliance penalties.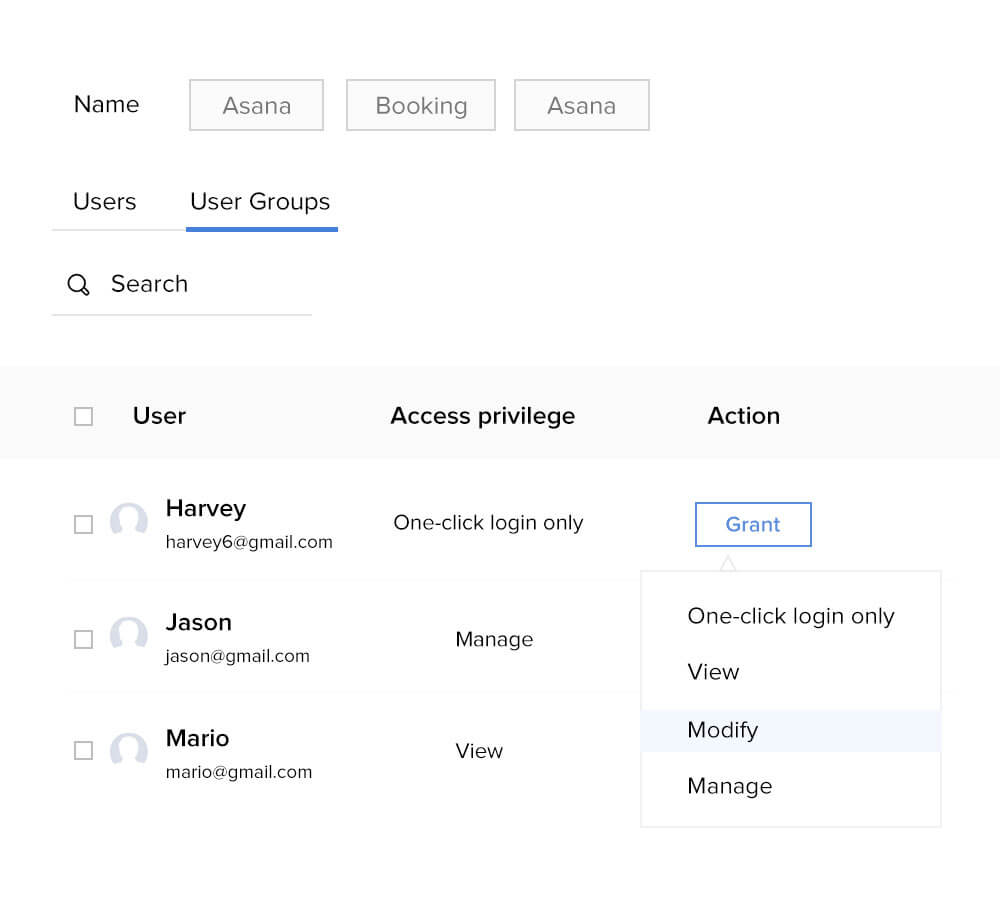 Secure password management
Effortlessly generate complex passwords and share them securely with your employees. Create global passwords for everyone to use or give certain permissions.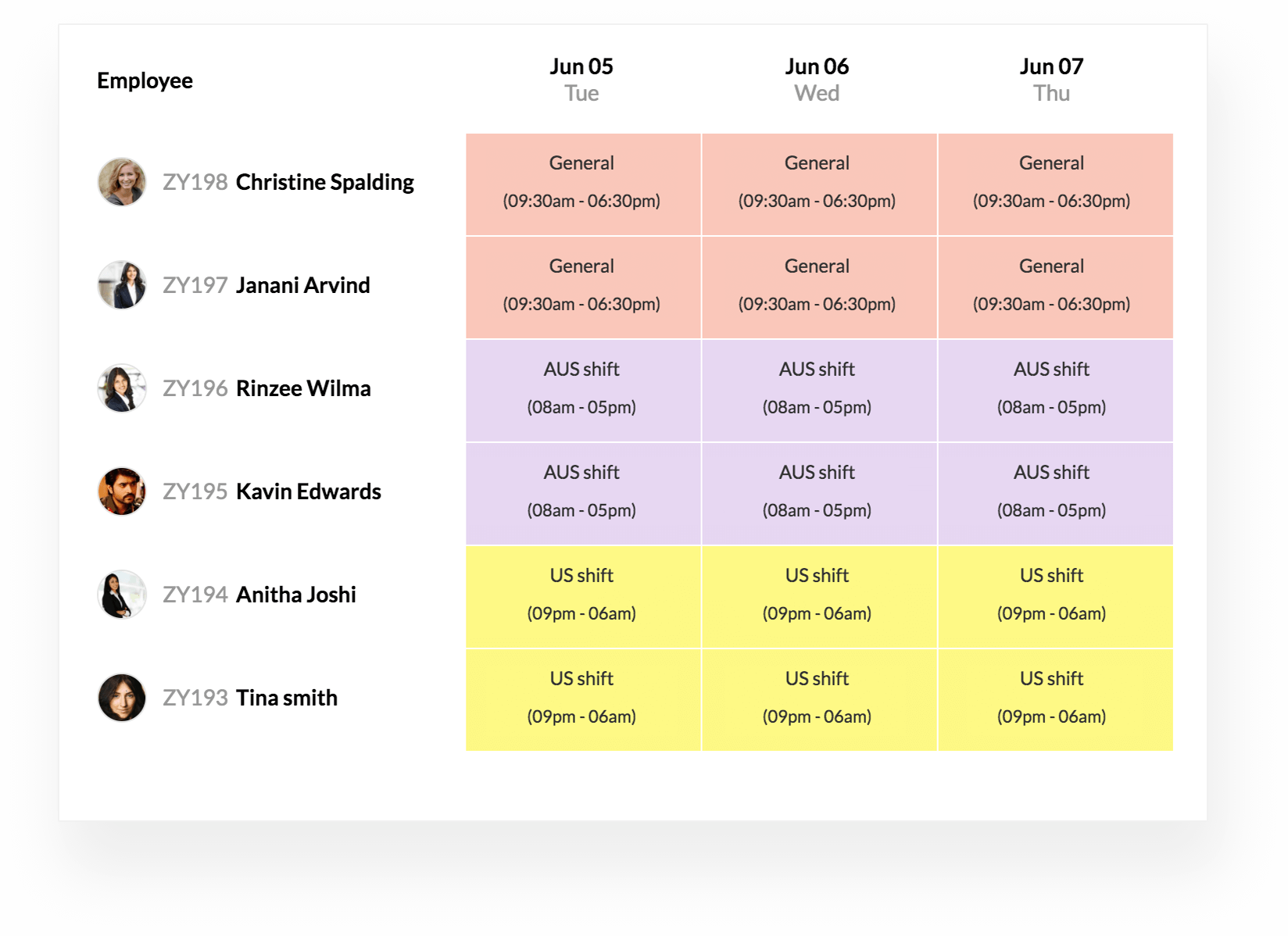 Run rosters seamlessly
Create custom shifts, shift-based calendars, and set up automatic rotations. Additionally, the system will automatically flag shift conflicts. Receive bot notifications any time a shift changes.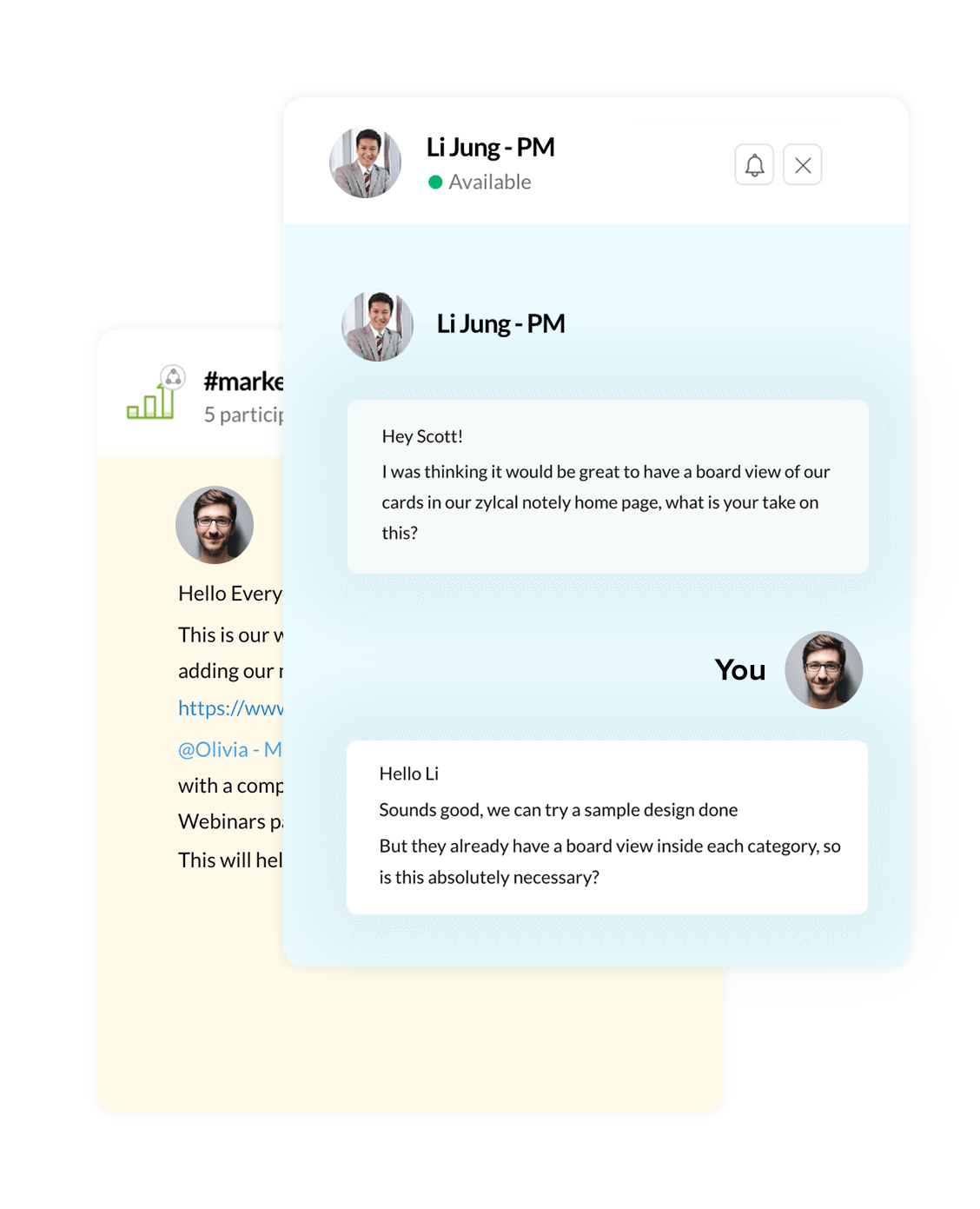 Business-ready chat for simplified team communication
Create groups where everyone can collaborate or chat one-on-one. You can also share unlimited files, images, and videos through the chat feature.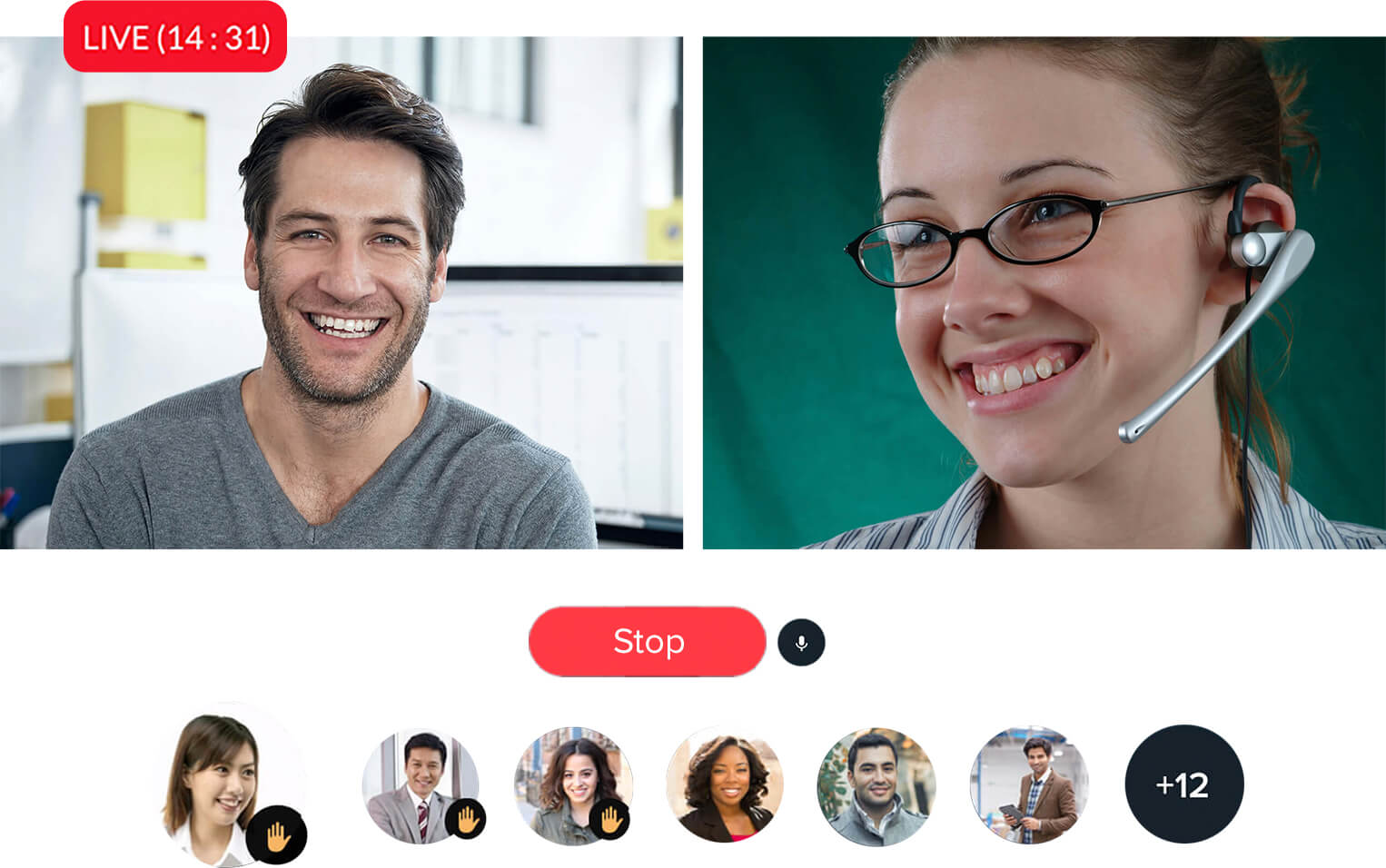 Audio/Video conferencing 
You can create meetings through the audio/video conferencing feature to communicate remotely.
Create discussion forms
From critical business discussions to light-hearted conversations, engage your teams and collaborate seamlessly. Start a forum discussion with your group, and even across teams, so ideas flow freely, discussions are completed faster, and the most important decisions get made together.
Get work done with Chatbots
From the attendance bot to the approval or cafe bot, you can create a bot for almost any tedious task that's keeping you away from your most important work. Automate your workflows and stay on top of every aspect of your job with friendly bot notifications.
Applicant Tracking System
Improve your time-to-hire, cost-per-hire, and quality-of-hire with our Applicant Tracking System. Automate your hiring process with custom workflows and get a complete overview of your candidate follow-up process after every interview. Forecast your recruiting needs and measure your recruitment's success with Key Performance Indicators (KPIs).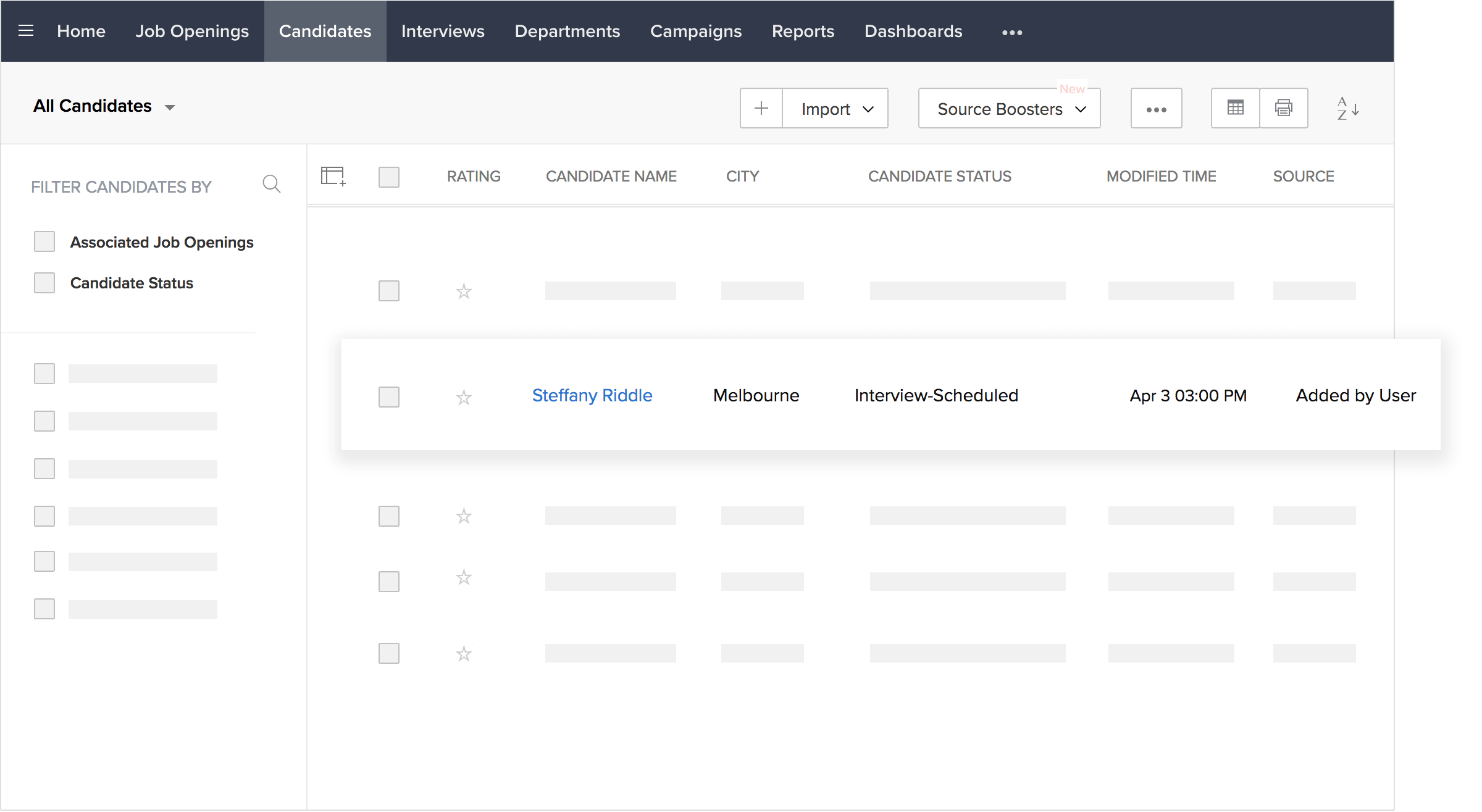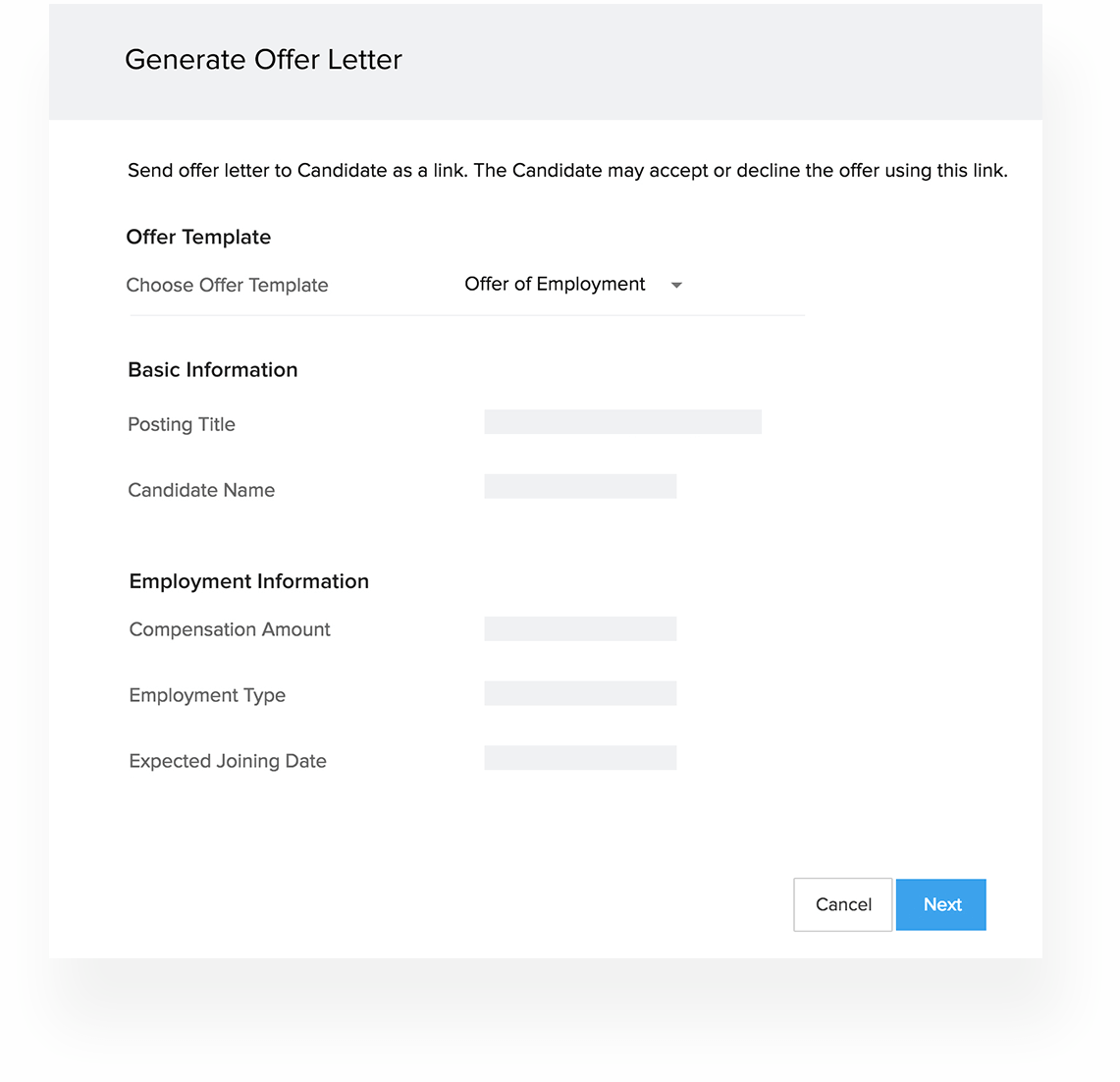 Offer letter management
Sending out hard copies of offer letters is a thing of the past. Initiate offer letters directly from your ATS. It can be signed digitally and saved digitally.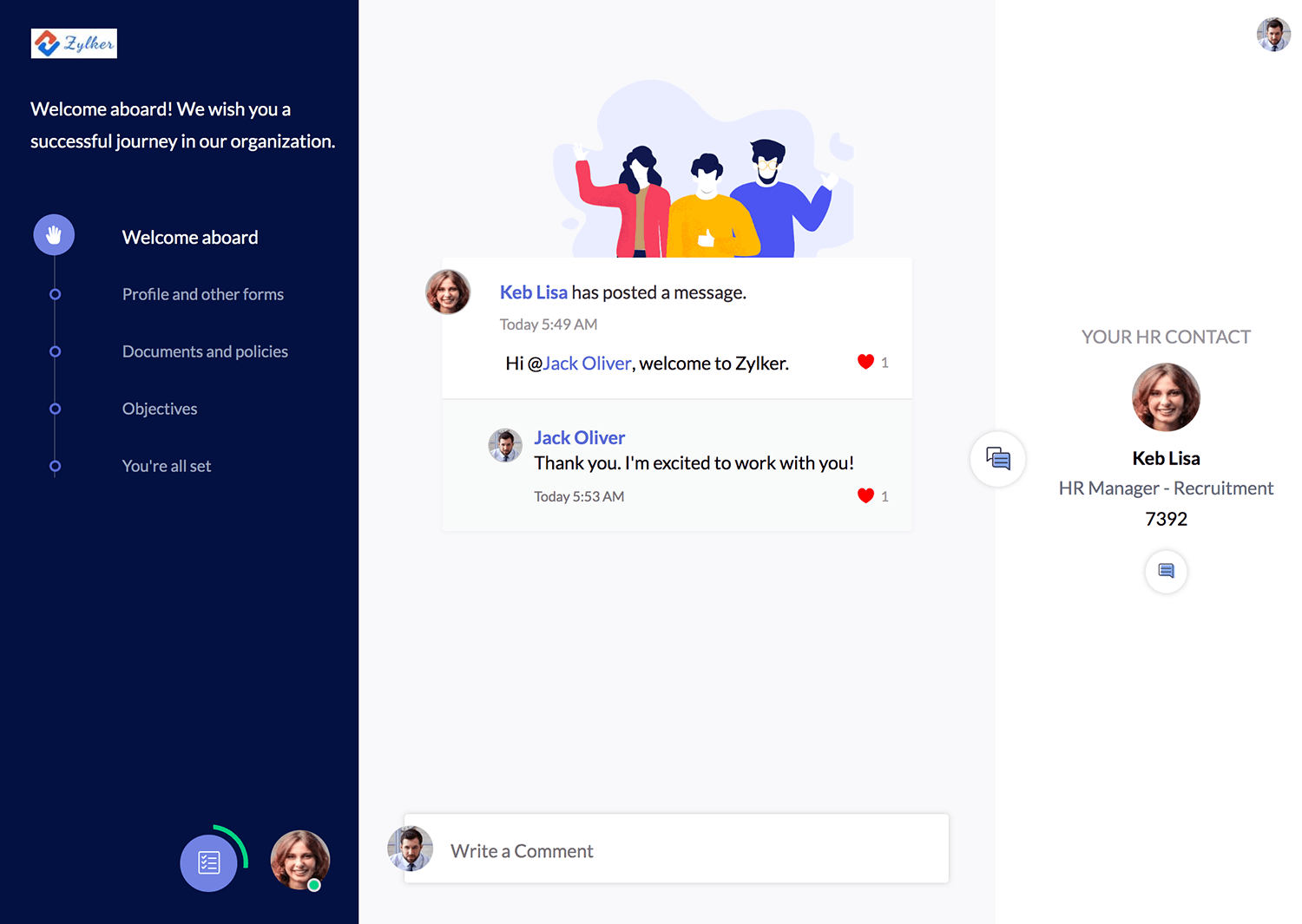 Quickly integrate new hires
Introduce your new employees to their team with welcome messages, complete procedures, and give them directions.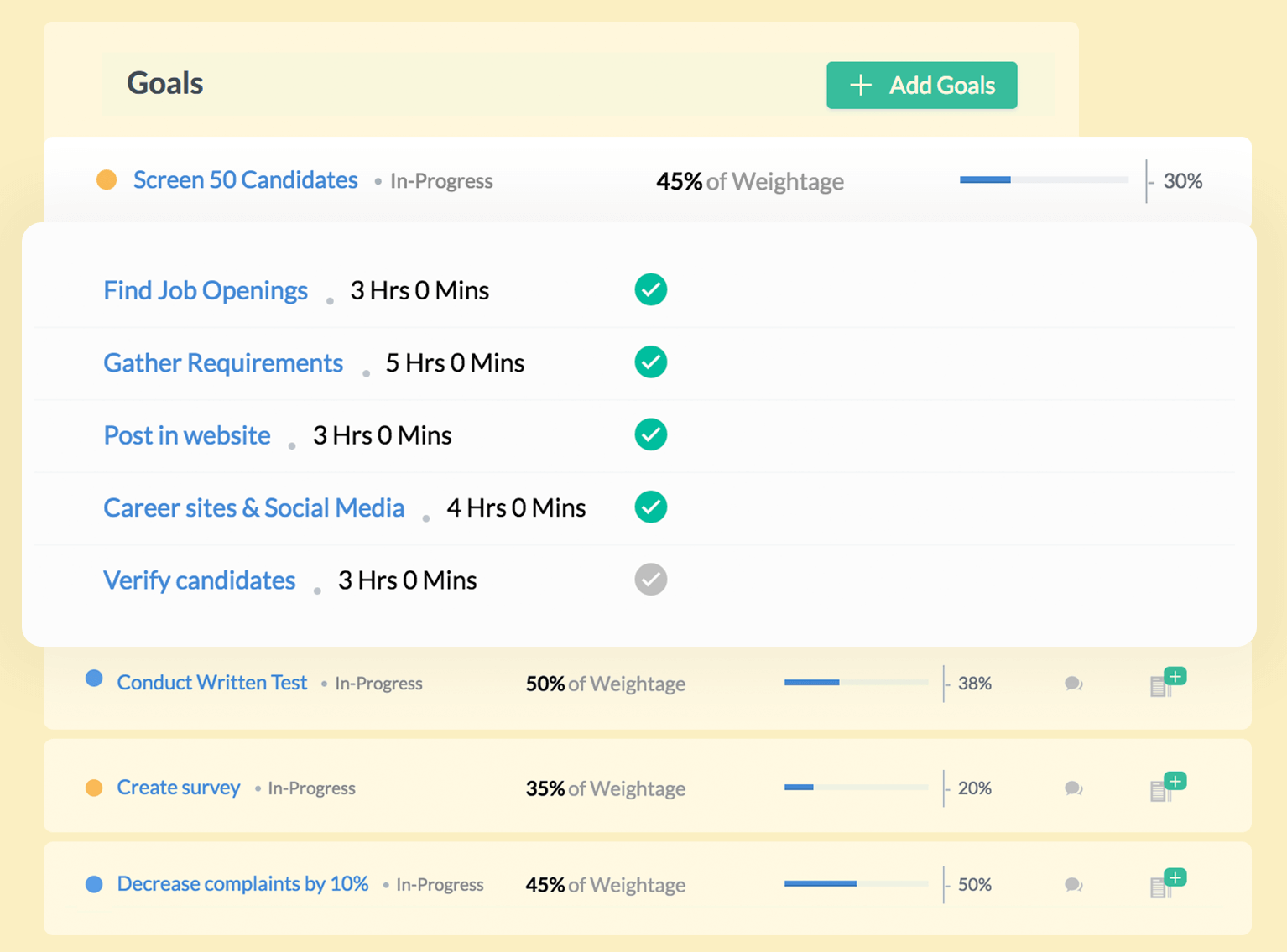 Define KRA and Goals
From new hires to team leaders, Key Result Areas help you plan out responsibilities for each job role and align them with individual or bigger organizational goals.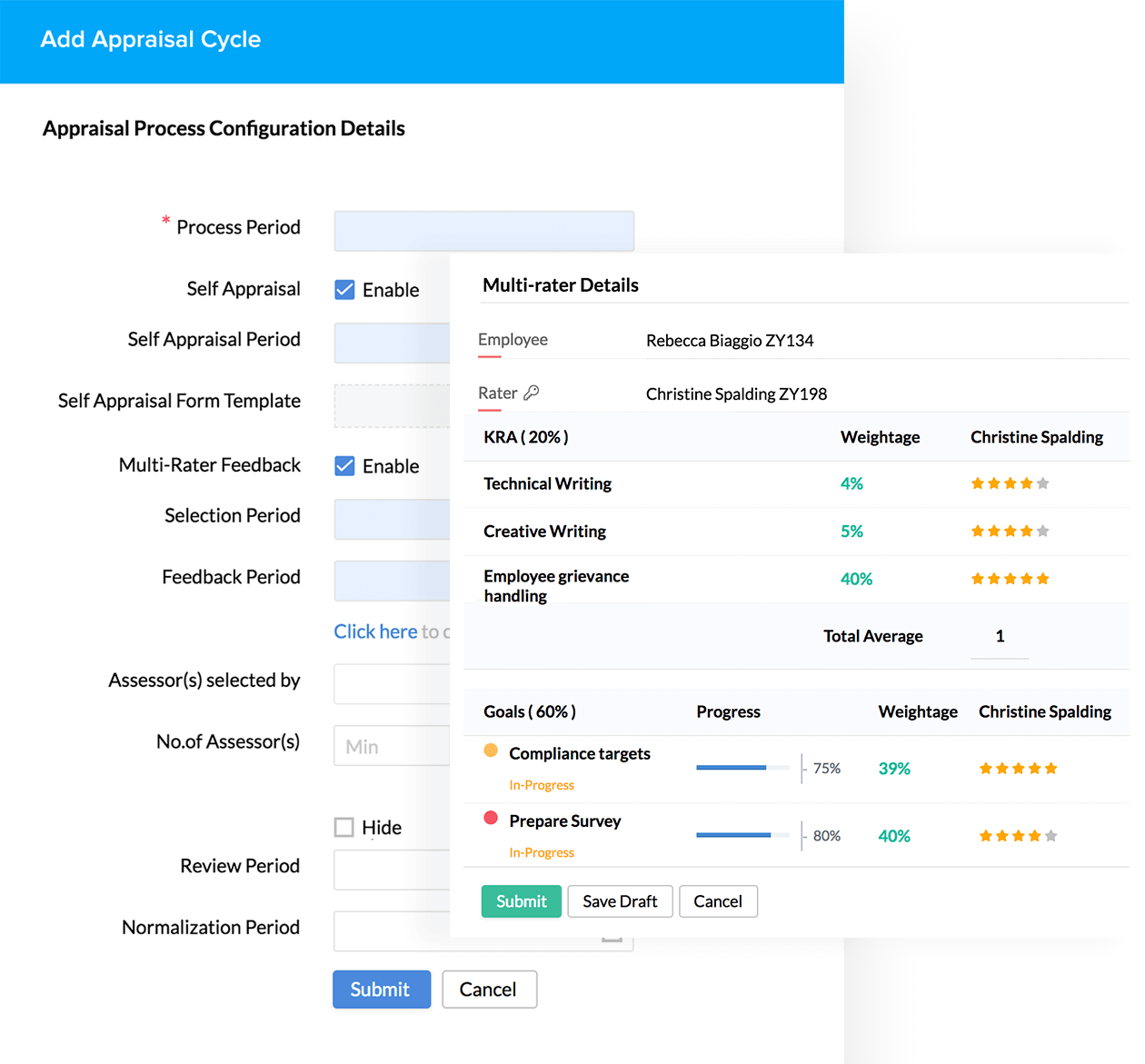 Manage the appraisal cycle 
Automate and justify your appraisal cycles with self-appraisal methods and reviews. Define a customized process that fits your organization's approach to handling appraisals.

Train and upskill employees  
Allow employees and managers to enroll in training sessions and give them access to an array of useful learning materials.